Awarding excellence in web design for the new millennium.

Diehl Design Awards are given to website designers who are at the peak of their careers. The best of the best, if you will. We only promote those sites who have "given their all" for their craft.
Both commercial and personal websites are eligible to receive the Diehl Design Award. If you feel that your website is top notch and would like to submit it for an award, please fill out and send the form below:
Award winners will be listed on our website and receive an award logo to place on the award-winning site.

We have three different awards to select from: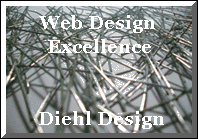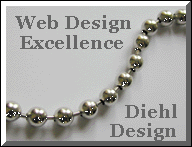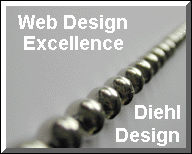 Copyright © 2000-2002 Diehl Design. All Rights Reserved.